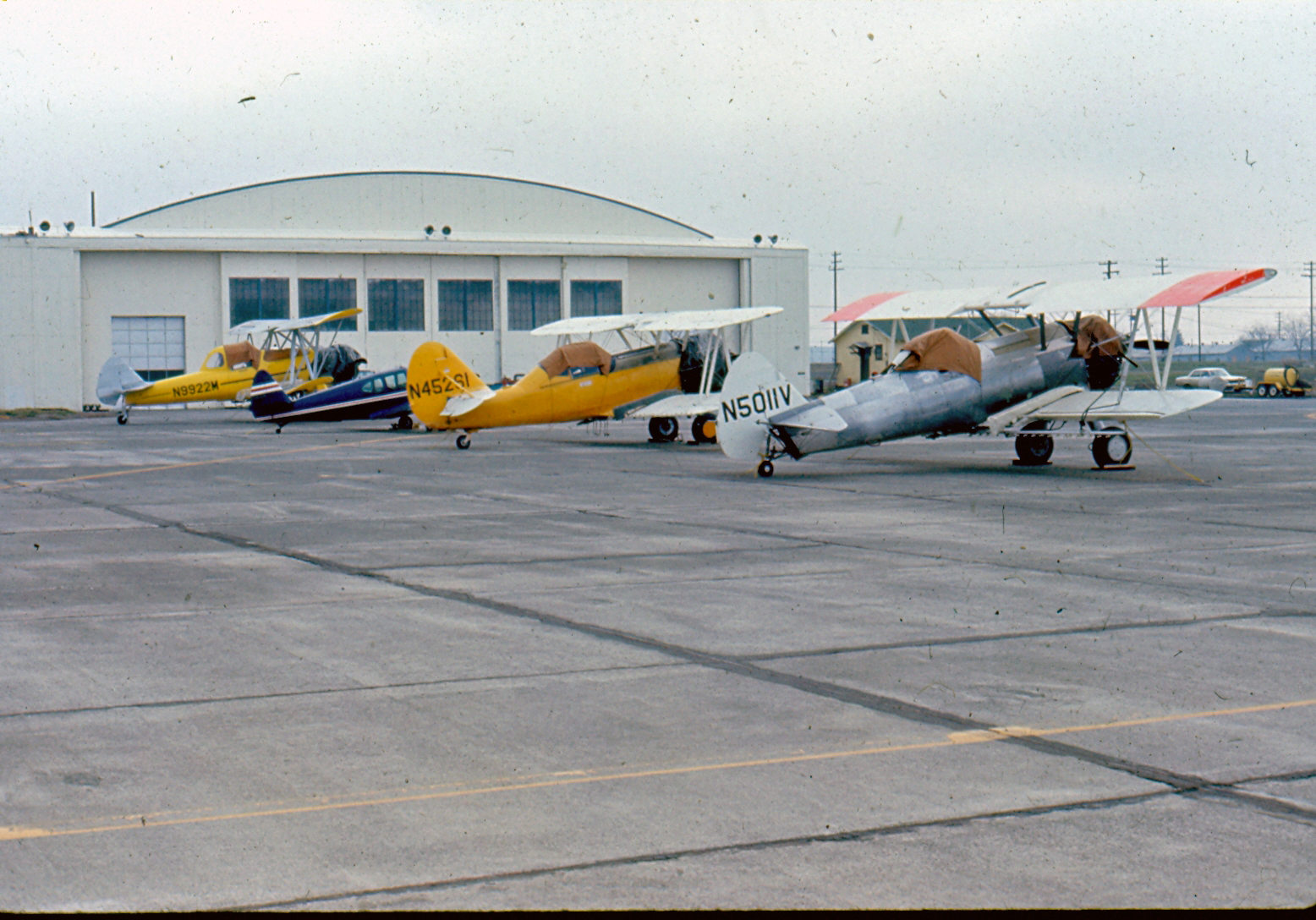 You may be wondering why Mountain Air Aviation has a page on this website. Well just read on and you will discover why.

There was a need for a good flight training school in Walla Walla, Washington in 1974, so in the fall of that year 5 Cascade Airways pilots (Tim Komberec, Jerry Bryant, Steve Schmokel (aka Smokey), Harry Koch, and Jerry Cordick) invested $500.00 each and opened Mountain Air Aviation at the Walla Walla Regional Airport, in Walla Walla, Washington and began operations out of an old pilot ready building that was left by the military when they turned the base over to civilian control. (see photo below)

It was the right opportunity at the right time. The five pilots were based in Walla Walla (ALW)  (the only pilot domicile Cascade Airways had at the time) which allowed them during their time off  from Cascade to man the Mountain Air office and provide flight training to the growing number of student pilots.

They started with one Cessna 150 on loan from Queen City Aviation located at Boeing Field in Seattle, Washington.  Tim Komberec had been chief pilot and a flight instructor there so it made it a little easier to get the 150.

Over the next several months the student load grew, and in April of 1975 a fulltime flight instructor (Russ Greaves) was hired. Things really started to take off (so to speak) after that. A Cessna 172 was added from Queen City Aviation and students, now private pilots, began asking about buying airplanes and leasing them to Mountain Air for flight training and rental.

Over the next 24 months Mountain Air grew from just a couple of aircraft to 3 Cessna 150's (including an Cessna 150 aerobat) a Cessna 172, Cessna 182, Cessna 206, and a Cessna 310. A second fulltime flight instructor was added (Lamar Sieg). Retail fuel sales with a fuel farm and a Part 135 Air Taxi Certificate also came along.

Tom Trees a Cascade Airways Beechcraft 99 First Officer was also brought on board to provide aerobatic instruction and to fill in when needed with other flight duties.

By now Mountain Air Aviation had become the hub of flight instruction, air taxi operations and fuel sales at the Walla Walla Airport. Cascade Airways pilots would show up early for their trips or stop by afterwards just to say Hi, have a cup of coffee and do a little hanger flying. The students and the private pilots thought it was quite the thing to rub shoulders with and talk to the Cascade pilots

It was a unique place and time................................................

In 1977 things were about to change again.  Mr Don Tucker (himself a pilot and farmer in the Walla Walla valley) saw the need to expand Mountain Air. He proposed buying part of the company and expanding it.

Over the next 12 months a new building was constructed, a fulltime secretary was added (Kathy Tucker), another fulltime flight instructor was added (Dan Boylan) and more aircraft were leased.

Well, I could go on and on about Mountain Air, but I think you get the idea.

Mountain Air Aviation was sold in 1987 shortly after the demise of Cascade Airways in 1985. Things at the Walla Walla airport have never been the same.

And the rest is history as they say.

Take a look at the pictures below and they will fill in what I have left out.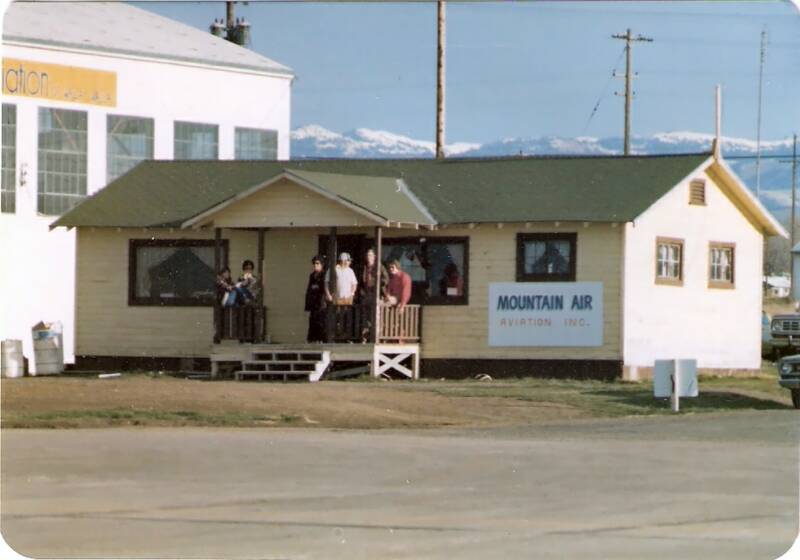 Mountain Air Aviation office building December 1976

From right to left Russ Greaves (red shirt) (flight instructor) Bob Arnold, Lyle Baden (owners N1159Q) Wives (Sorry cant remember names) Dennis Saranto (aircraft fueler) Hard to believe this is where it all started....The Blue Mountains in the background.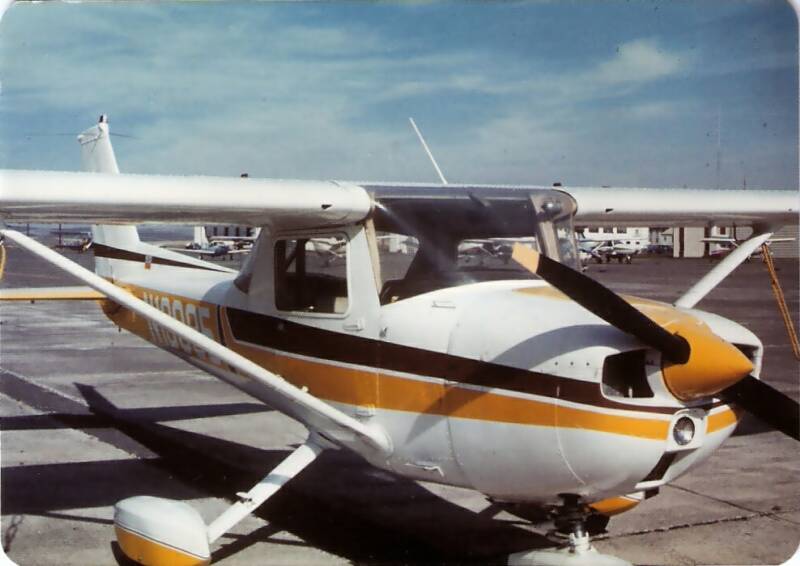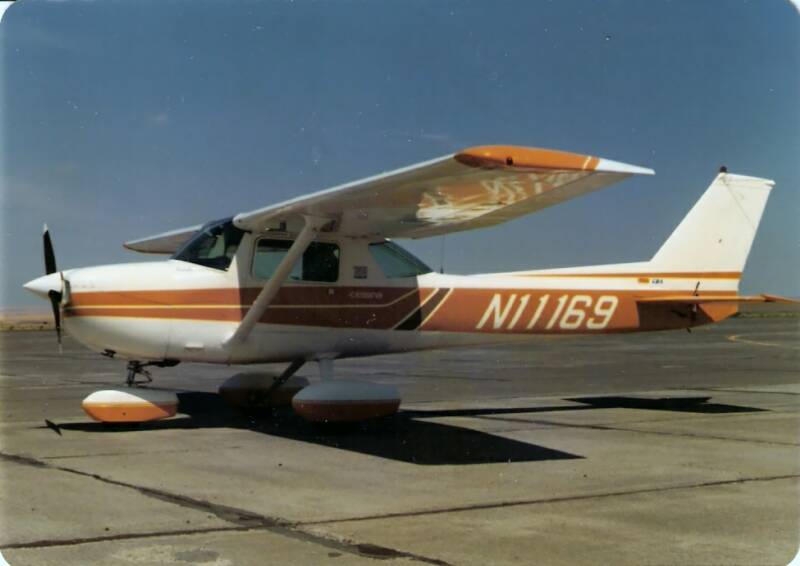 This aircraft was purchase by George and Charlotte Kirkham and was the 2nd C-152 Mountain Air leased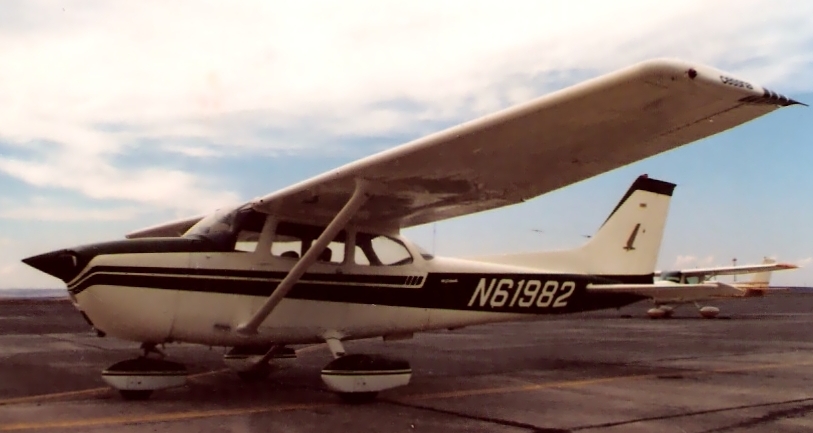 N61982 C-172 Was purchased and leased to Mountain Air by Loren Sailor. Loren purchased 2 other aircraft and leased them to Mountain Air.

N6710X C-310 Was purchased and leased to Mountain Air by Loren Chestnutt and Les Bloom. It was a real help and a plus for the company.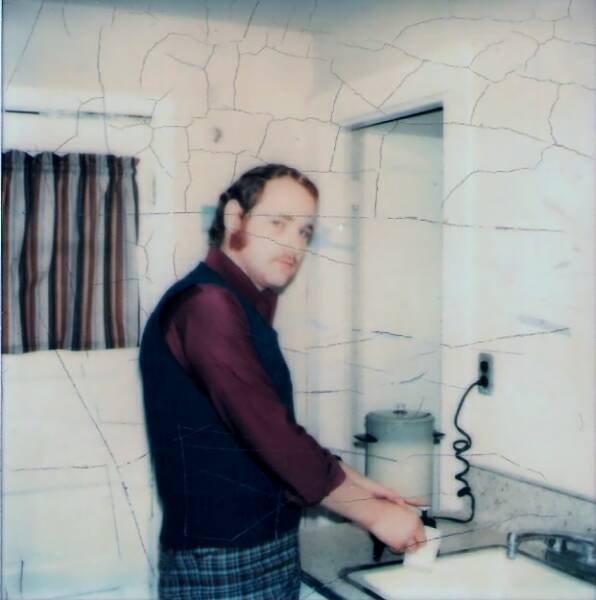 Tim Komberec (Cascade Airways Captain B-99)

Co-founder Mountain Air Aviation 1974 (Sorry this is not a better photo but it is the only one I have from 1974)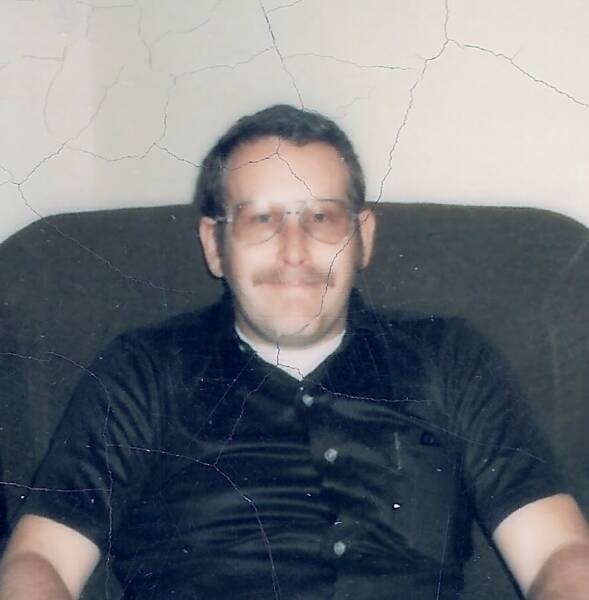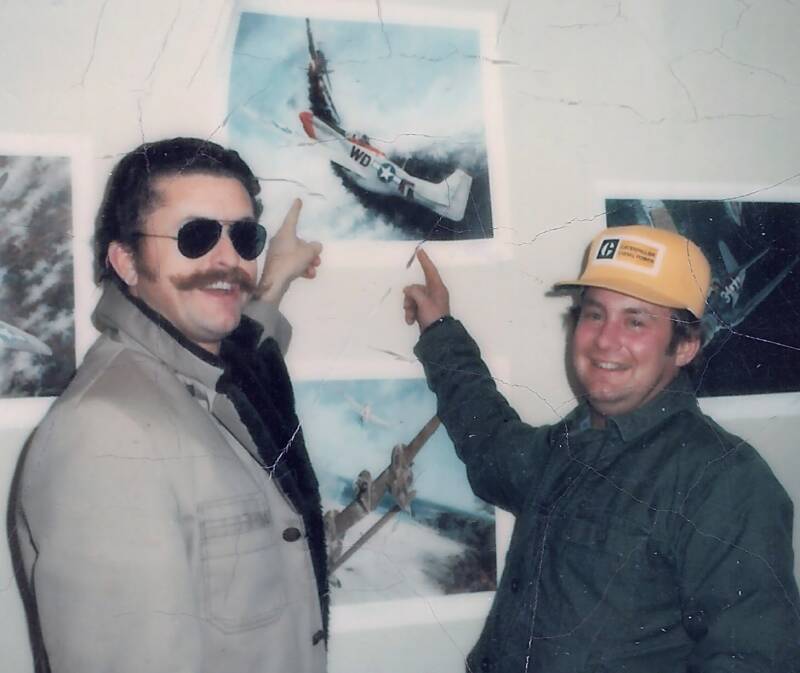 Jerry Cordick (Cascade Airways Captain B-99)

Co-founder Mountain Air Aviation 1974

Harry Koch (Left) (Cascade Airways Captain B-99)

Co-founder Mountain Air Aviation. Nate Jay (right).1974 Nate was one of the first students of Mountain Air. He has since passed away.

I am sorry but I do not have a photo of Steve (Smokey) Schmokel on this page. Steve is featured in the Cascade Airways "People and Places page 2" and on the Cascade Airways Video & Media page. Steve was a Beechcraft 99 Captain for Cascade Airways in 1974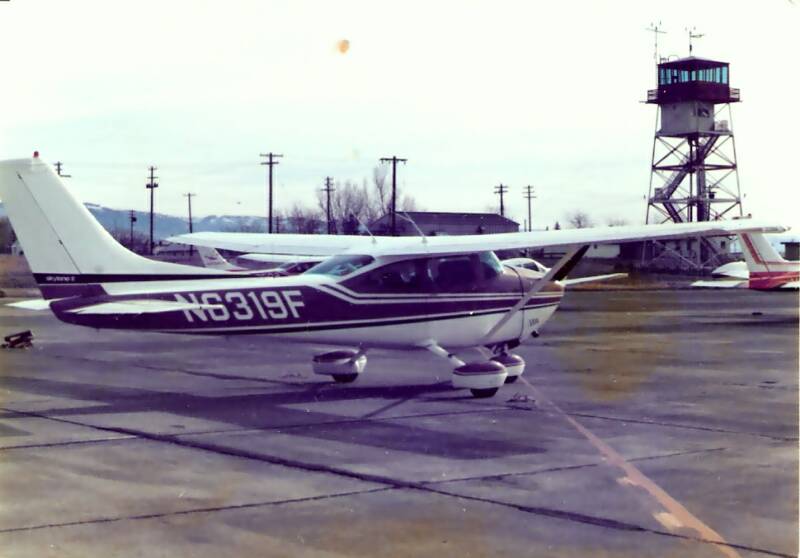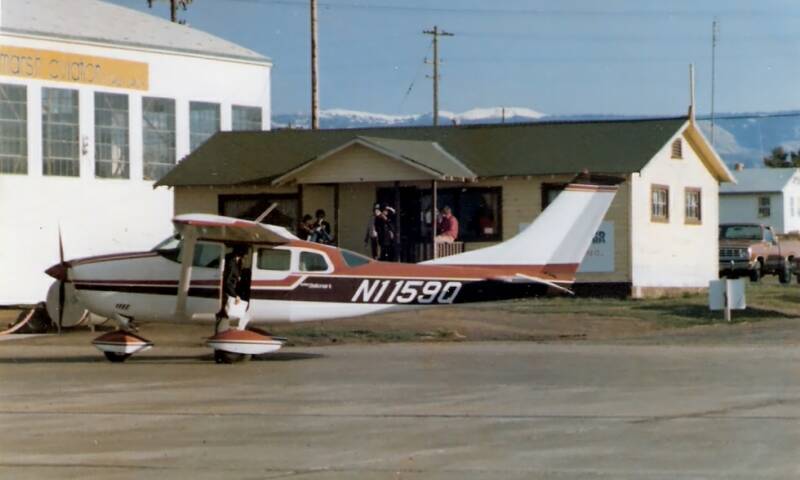 N6319F C-182 This aircraft was purchased by Loren Sailor (photo left) and leased to Mountain Air. Loren also purchased N61982 (pictured above) and a C-152 aerobat N8114L (pictured below) which was also leased to Mountain Air. With his help Mountain Air continued to grow and develop. The old military control tower is in the background. It was dismantled shortly after this photo was taken in 1976.

N1159Q C-206 Was purchased by (left to right above) Lyle Baden, Greg Baden and Bob Arnold and leased to Mountain Air. Greg had just passed his private pilot check ride when this photo was taken in 1976. Greg went on to become Chief Pilot for Northwest Airlines. With the addition of the Cessna 206 Mountain Air was able to enter into the air ambulance market.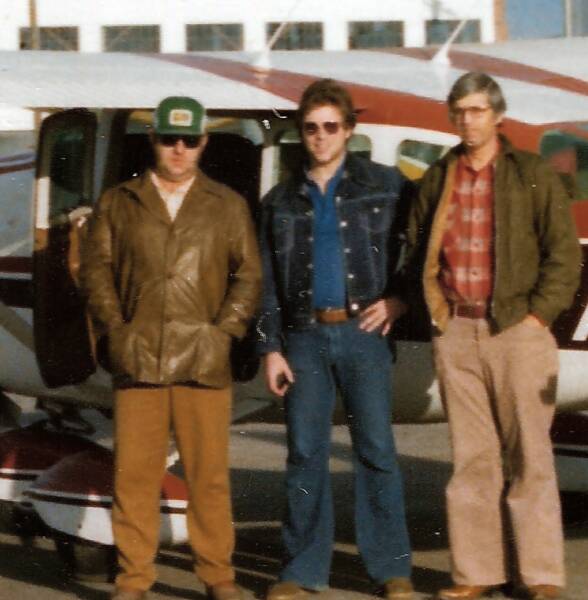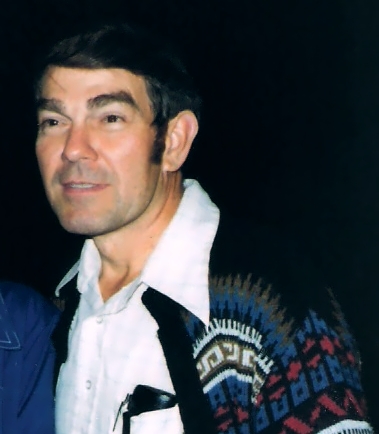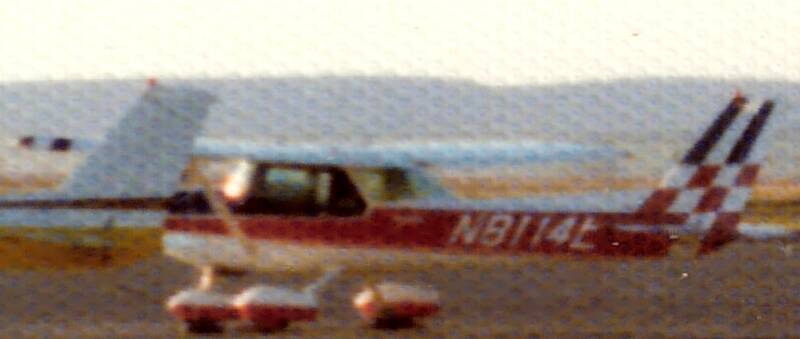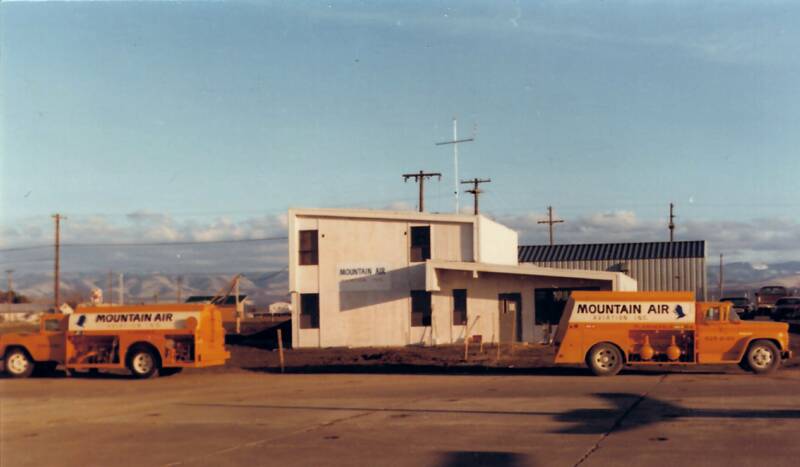 Mountain Air Aviation.  What a change from the old building. The new office space included a lobby area, two offices a secretary/receptionist area and a large class room upstairs. This was the site of the old military tower about 200 yards south of the original Mountain Air building. Photo 1977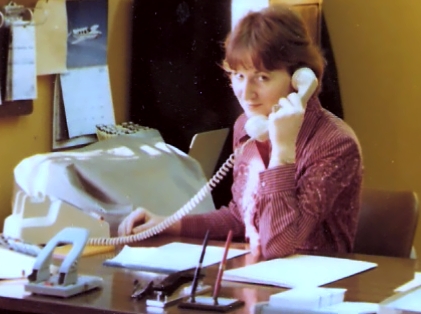 Kathy Tucker (above) (secretary/receptionist) kept Mountain Air coordinated and operating efficiently on a daily basis. She was there to the end, through the good and the bad. A steady hand. Photo 1980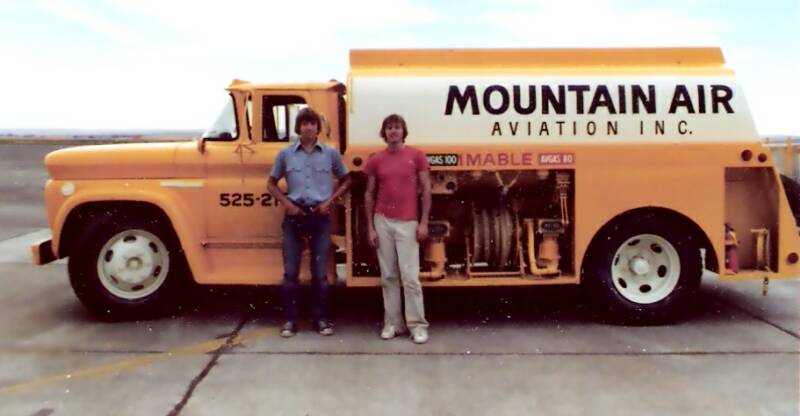 Dennis Saranto (left) Larry Klein (right) (above) (aircraft refueling). Without these two guys many aircraft operations at the Walla Walla airport would have come to a stop including Cascade Airways. Dennis went on to work for Cascade as a Walla Walla station agent shortly after this photo was taken in 1979.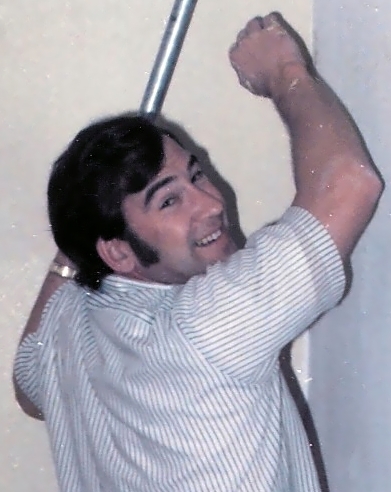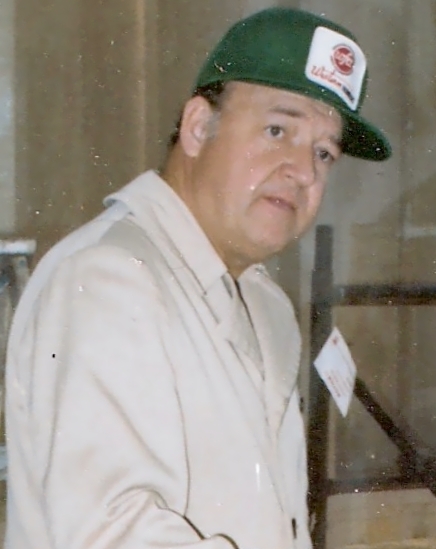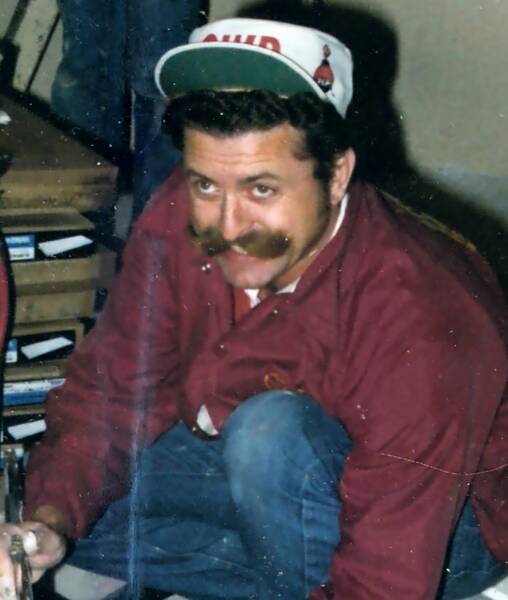 The three photos above where taken during a paint party at the new Mountain Air Aviation building in 1977

Jerry Bryant (Cascade Airways Captain B-99)

Co-founder Mountain Air Aviation

Don Tucker Co-owner. Without Don's help Mountain Air Aviation would have never been able to grow as it did.

Cascade Airways   

  Mountain Air Aviation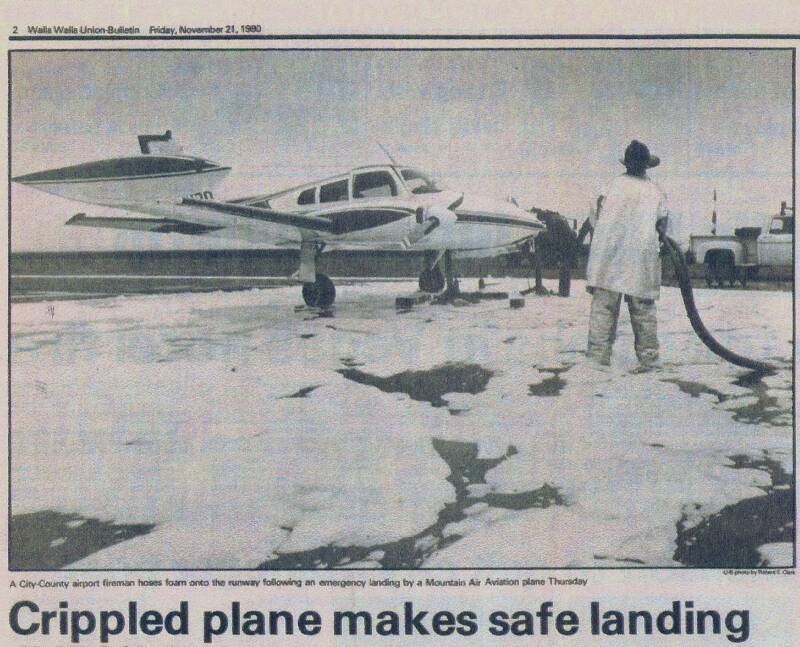 Newspaper Article from the Walla Walla Union Bulletin November 21, 1980.

Click On the Yellow "OK" Button Below to Read the Article

To View the Slide Presentation"Mountain Air Aviation - Somewhere In Time"

Click the `PLAY` Button In the Console Above.

To `View` FULL SCREEN Double Click on the Screen Above

Note: Due to various refresh rates of different monitors viewing in full screen mode may degrade the picture quality.

Sorry some of the photo(s) are poor quality. All the photo's with the exception of one are 27 years or older.

Mountain Air Aviation - Somewhere In Time

Video Slide Presentation

Scroll Down to View and Use Console Controls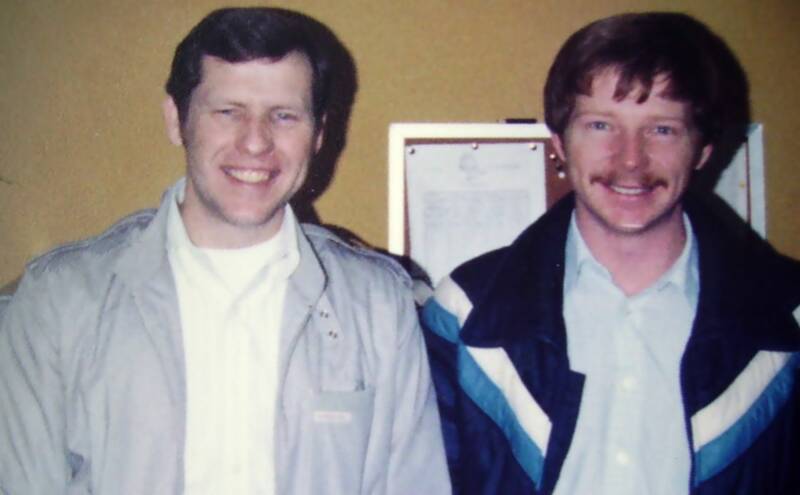 Rollie Johnson (left) Mountain Air Aviation General Manager (1980-1983). Brian Spencer (right) Flight Instructor/Charter Pilot (1981-1982). Brian went on to fly for Horizon Airlines 

Photo Courtesy Andy Sallee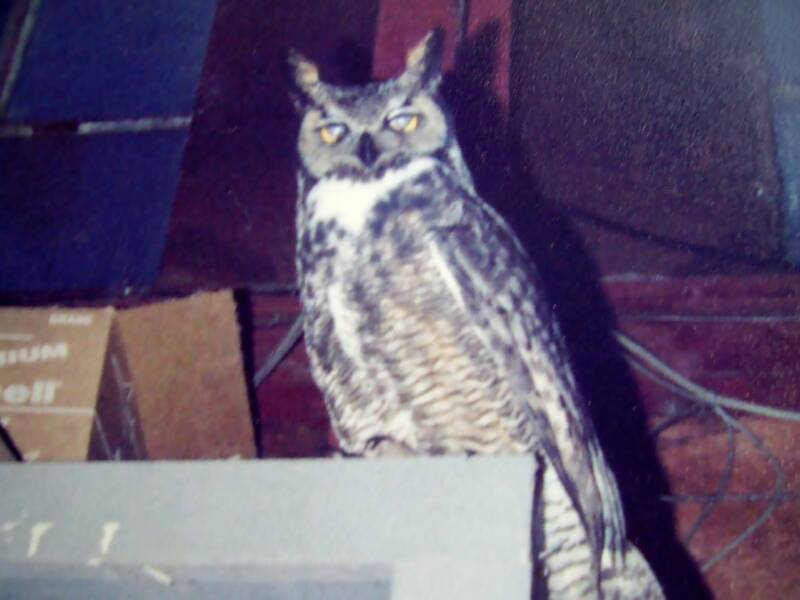 "Hooter the owl"

Old Hooter made the Mountain Air Aviation hanger his home for many years.

Photo Courtesy Andy Sallee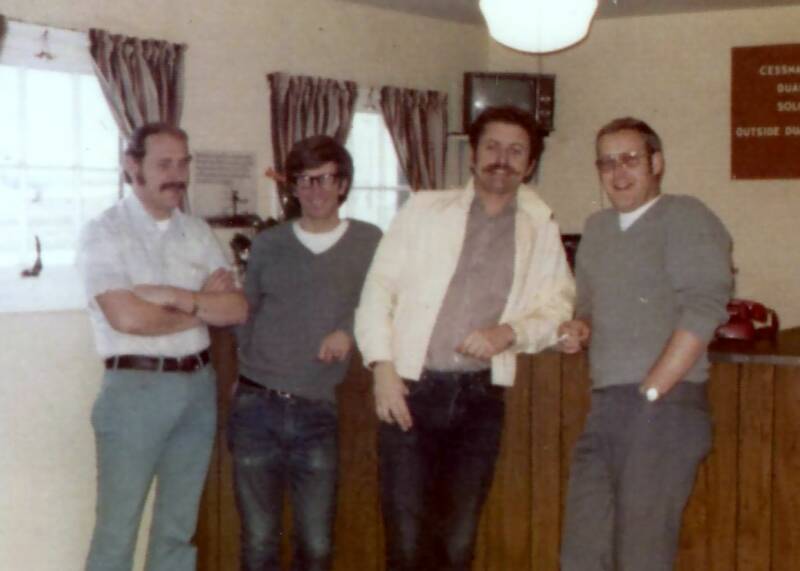 Left to Right

Tim Komberec, Steve Schmokel, Harry Koch and Jerry Cordick

Circa 1975

Mountain Air Aviation

Photo Courtesy Harry and Rose Koch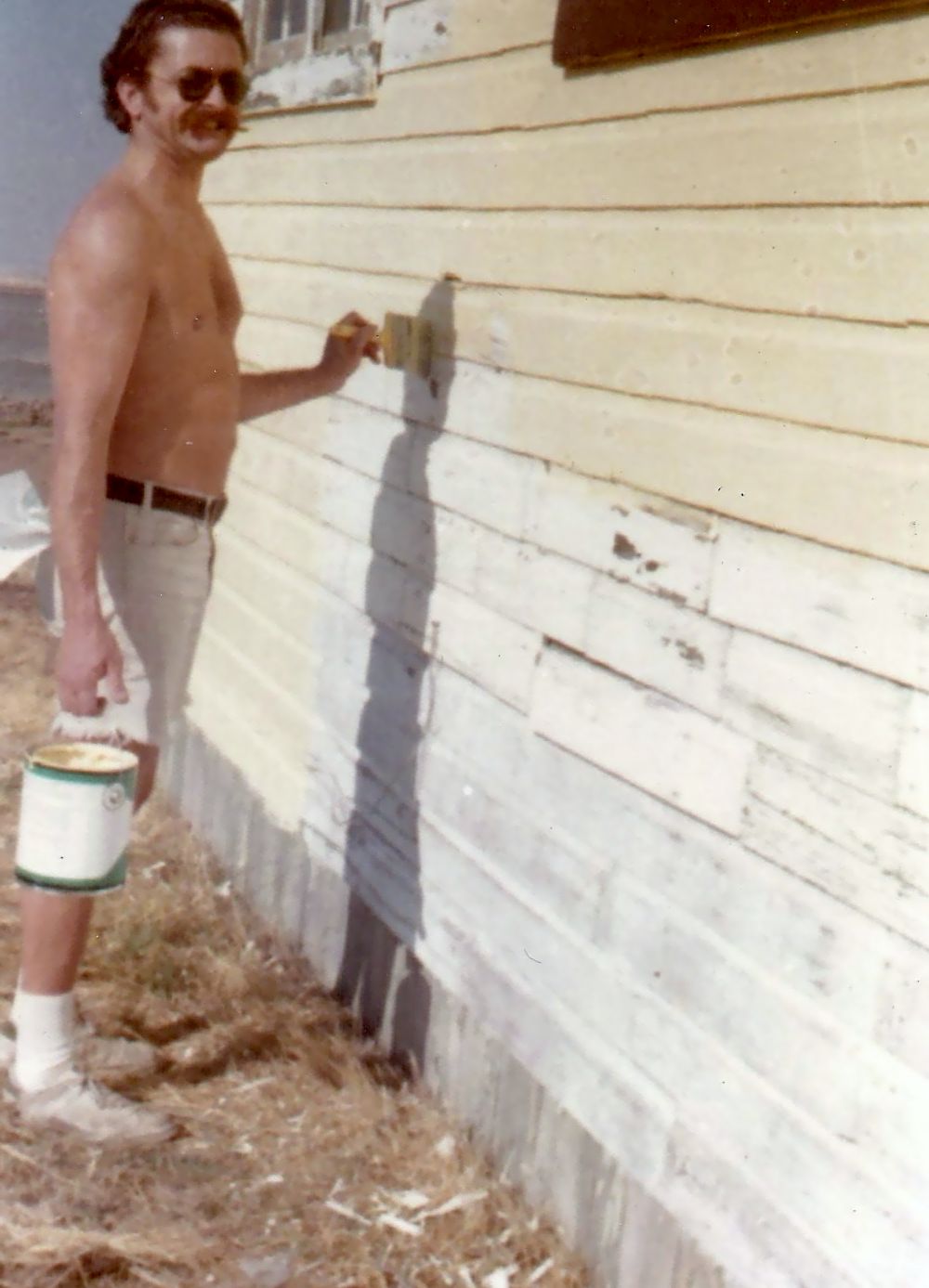 Harry Koch 

Doing a Little Painting on the Mountain Air Offiice Building

Circa 1975

Photo Courtesy Harry and Rose Koch

Circa 1978....On the ramp at ALW (Walla Walla, Washington).

Marsh Aviation and the old Mountain Air Aviation Building.

The three bi-wing Ag aircraft were operated by Marsh Aviation owned by Lee Moulton. Lee as since passed away.

Photo Courtesy Jerry Jenkins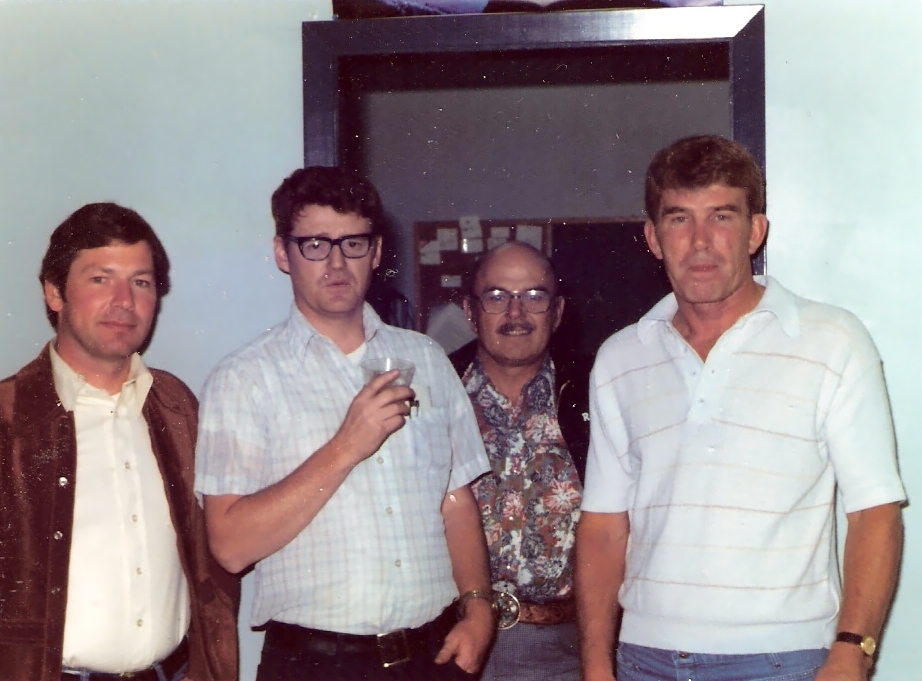 Left to Right - Larry Beer (CZ Pilot), Mark Counsel (CZ Mechanic), unknown and Lee Moulton at a Mountain Air Aviation Christmas Party.

Circa 1979